Starting your own business after graduation requires a lot of luck, focus and hard graft. The work you're able to produce has to be of high enough quality to showcase your competency to new clients and generate new leads through referral.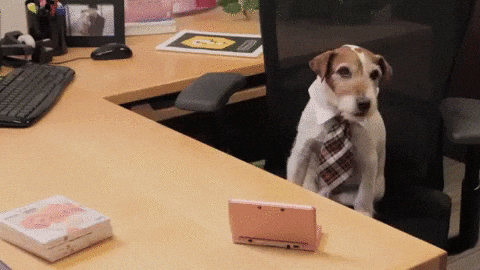 Pictured: successful businessman
Michael Hayes runs app development company Add Jam and digital business incubator and meetup RookieOven in Glasgow. He studied Computer Science at Strathclyde before getting involved in a tech startup:
"While finishing my undergrad I joined a fellow student, Chris McCann, in starting Dizeo, a safe social network for kids. It ran for 12 months and in that time we made every mistake imaginable. It was a failure but ultimately one of the best learning experiences of my life. After Dizeo failed I was focused on moving to the US and I felt a Masters would help with getting a visa."
Michael then went on to do a masters in Product Development:
"While doing my Masters I founded RookieOven hoping to improve the tech scene in Glasgow and try to instill a bit of the Silicon Valley culture into Scotland. I took a job at Strathclyde and I decided to stay in Scotland but never gave up on my ambition to found my own business. I worked at the University for around 12 months then joined Future Cities."
Future City was an initiative funded by InnovateUK but ran by Glasgow City Council to gather and utilise data and make it publicly available in order to help improve public services and introduce smart solutions to some of the city's problems.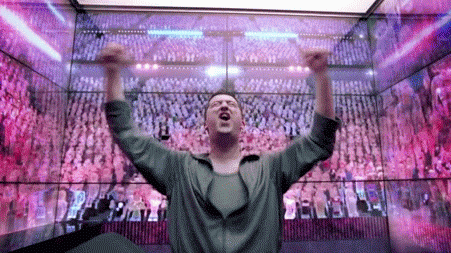 "Smart solutions" in a non Black Mirror way
Michael worked there with his current business partner, both as contractors:
"Chris and I created a load of products for them. We had a huge level of freedom to create products and drive the direction of what we were making. We did all aspects of creating them from technical to UI design. Our contract was initially 7 months but we got an extension. I met a tonne of great people in public and private sector working there."
Michael was fairly confident in his abilities as a product designer and developer leaving University. He values the personal, planning and time management skills he gained from his first contract and his exposure to public sector work when it comes to running his own business today. The biggest lessons he learned were to embrace failure, learn from it and keep moving forward.
Doing a long term contract or working as a junior for a brief period – in any digital business – means exposure to the kinds of things you'll need to deal with as a business owner with a salary, benefits and less risk. If you're an excellent animator with your own clients or have a great idea for a product and a group of friends willing to help you build it, that doesn't mean you shouldn't take a shot and start your own business. Just make sure you seek as much advice as you can from people who've successfully done similar things before you do so. It doesn't hurt to look for these people in Scotland either. Not everyone with a good idea is the next Branson, Zuckerburg or Jobs and their advice isn't always sacrosanct.
< Back to Stories