Agencies are very public businesses, they can't shut up about disruption or client work or their charity bake off. They're very easy to find so there is really no excuse for not doing your research if you want to work at one.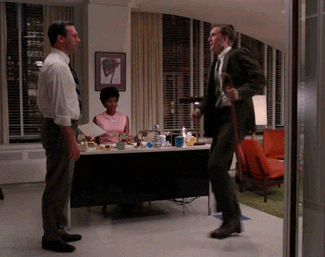 Agency people hate attention
Derek Bowers, Design Director at prominent Glasgow agency Screenmedia, explains how he first got started as a designer:
"I attended Cardonald College (now Glasgow Clyde College) where I studied Graphic Design for New Media & Print. During my final 2 years I was also working part time in Branding Boutique, branding/advertising agency based in Hillington. With the experience gained there and my course being mainly focussed on print (branding, stationery, graphic design, editorial design etc), I knew I would have to venture into digital design at some point."
More and more, print designers are transitioning into digital design as businesses begin to see the value of digital over print when it comes to selling their products or promoting their services. There are still plenty of successful skilled graphic designers out there but, even when compared to digital, working in print is an exceptionally competitive area. Some Universities even offer crash courses for graphic designers to train in designing apps and websites. While there are rules and parameters to digital design unique to the medium, already being a good print designer is usually a good starting point:
"One of my projects was picked up by Fubiz, Cool Hunting, Abduzeedo & Trend Hunter which drove over 50,000 visits to my Behance portfolio within 24 hours."
Derek went on to describe how he went about applying for jobs:
"After graduating I started looking for full time employment. During my time studying I had bookmarked a bunch of Glasgow-based agencies whose work I admired. From there I created an online portfolio and sent out around 25 letters & CVs to various agencies around Glasgow."
Create a Twitter list of agencies whose work you admire and keep up to date with what they're all saying. Create a spreadsheet, fill it full of agency information, addresses and contact emails. Be like Derek; go old school and send something physical. Agencies are absurd places full of overworked and over-caffeinated extroverts and alcoholics, you won't believe what sending in a mysterious package can do to these people. Just be clever about it.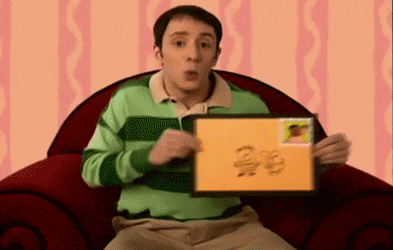 What an agency pro would look like with your fancy application
Derek continues:
"The agency which stood out to me was Screenmedia. Their portfolio of great web design, rich interactive media, big clients (BBC, Channel 4) and even mobile apps was a big deal for me. I couldn't believe such an agency existed in Glasgow. I was lucky enough to be offered an interview at Screenmedia and the rest is history. 6 years later and I'm still here and I'm now Design Director."
Screenmedia is an example of an agency that sees the value in graduates. There are many more out there but they're not often easy to spot. Here are some quick ways to tell if an agency is a good fit for you:
Graduate hires stick around long enough to become members of staff or, better yet, seniors

Their graduate job ads don't expect you to be a grand wizard digital chosen one and have realistic expectations of your skills coming straight out of University

They don't involve themselves in or sponsor

student design competitions
Agencies are changeable places with a high staff turnover. Their priorities are often dictated by recently won projects and available resource. While there are occasions where people can find themselves inadvertently heading departments at agencies because of this, few people will have stories like Derek, who, in 6 years, went from a graduate in a department to leading that department in a reputable agency largely thanks to his research, hard work and passion for design.
< Back to Stories