Landing your first digital job can be difficult but being apprehensive about moving on or allowing yourself to stagnate can mean completely losing career momentum.
Bobby Anderson, who's worked at Zen Agency, xDesign and now freelances under the name Robert Anderson Design, studied at Glasgow Caledonian for an honours degree in Applied Graphics Tech with Multimedia. He describes how he applied for and landed his first digital job:
"I got my first job via s1jobs at Arnold Clark; applied for a Web Designer position. They offered me a Junior Web Designer position after interviewing but I got promoted to Web Designer within about 4 months."
Lowballing juniors for salary is a pretty regular occurrence in digital and creative industries. It can mean that a business has been burned by graduates in the past so are apprehensive about investing in new candidates. It can also mean they're absolute chancers.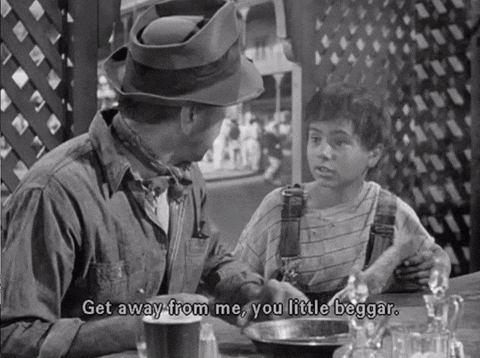 Average junior interview
Bobby was quick to say what he would have done differently:
"I stayed there for 5 years. It was 3 years too long, I should've left after the second incarnation of the main Arnold Clark website. At first there were actual projects to work on, after that it became mundane website maintenance and having to complete nonsense requests from marketing people who had no insight into design or user experience. I lost my drive and my creativity and became part of the furniture."
According to Forbes, 91% of young people expect to stay in a job for less than 3 years. This is especially true in digital, where moving on can mean faster career progression, a new bank of clients to work with and a whole new group of degenerates to drink with.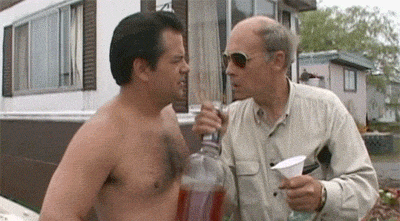 Designers after dark
Bobby's fairly unique in that he stuck around in one job for a significant amount of time. In his experience, this meant less fulfilling work, office politics and being surrounded by managers who didn't fully understand his skillset as the company continued to grow.
What Bobby seems to have experienced is close to burnout, working hard at a company that became so accustomed to the work he produced for such a long period of time that they no longer really valued his input:
"I stagnated. By time I tried to get out people were worried all I could design was automotive based websites and I'd lost my creative drive. I actually hated web design."
Bobby's account of his first digital job shows that there's a limited amount of portfolio work and practical experience you can get when working for a large organisation and, while it's important to be passionate about the work you complete for your employer, it's equally important to realise the best time to leave before that passion starts to ebb.
< Back to Stories